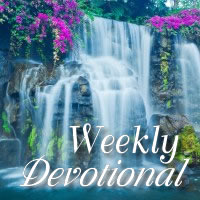 Psalm 34: 17 - 20 (NIV)

The righteous cry out, and the Lord hears them; he delivers them from all their troubles.   The Lord is close to the brokenhearted and saves those who are crushed in spirit.  The righteous person may have many troubles, but the Lord delivers him from them all; he protects all his bones, not one of them will be broken."
When we face challenges and feel disheartened with life we must console ourselves with the fact that God hears our cries and sees our tears. He knows the pain that we endure and the disappointment we feel when life goes in a different direction than expected. When we move away from God due to the pain we are experiencing, He would like to remain close to us. To wipe our tears and provide us with the comfort and love we need.