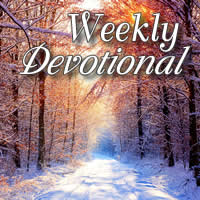 Isaiah 43: 18 - 19 (NKJV)
"Do not remember the former things,
Nor consider the things of old.
19 Behold, I will do a new thing,
Now it shall spring forth;
Shall you not know it?
I will even make a road in the wilderness
And rivers in the desert.
Happy New Year my dear Sisters!
This is God's Word to us all as we start this brand-new year. He is saying you and I have a new beginning, a new start. He is asking us to forget the old things, to not dwell over them, to not leave sleep over them. Whether they were ugly, bad, good, great, disappointing, or painful, let's leave them in the past.