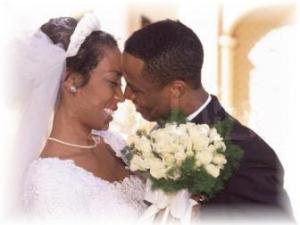 FACTS….
* 300,000 Marriages take place each year in Britain
* Few of these couples receive any practical advice or training
* Britain has the highest divorce rate in Europe
* 1 in 2 marriages will fail
* 1 in 4 children see their parents divorce before they reach the age of 16
WHAT ARE YOU DOING TO PROTECT YOURS?
Whether your marriage is good, bad or just OK, the Married for Life course gives insight and practical teaching to strengthen your relationship.
Taught weekly in a relaxed, welcoming home environment, this course gives you real tools to strengthen your marriage without having to share your deepest issues with anyone but each other and God.
As you put the principles you learn into practice, and are willing to obey God and let Him take control of your circumstances, we believe you will see your marriage transformed beyond recognition!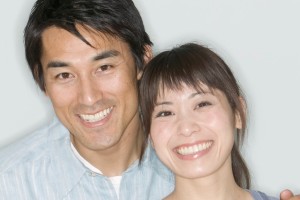 COURSE CONTENT
The course runs for 12 weeks and topics covered include the following amongst others:
*Covenant – Discover the unbreakable covenant God makes with us and find out how your marriage can have rock-solid foundation.
*One Flesh - Understand the mystery of how two people can become 'One' in marriage and what that means for you.
*Roles - Roles for the husband and wife for a balanced, healthy marriage.
*Sowing and Reaping - We reap what we sow. How to use "weed killer", and how to sow good things into your marriage.
*Forgiveness – Why we need to forgive each other and how to do it.
*Intimacy - Regaining the intimacy originally designed for marriage.
*Life Patterns – Recognising good life patterns and dealing with bad ones.
WHAT COUPLES SAY
'We'd been married for seventeen years and had been through extensive counselling for some horrific problems when we started the course. The structure of the course was like scaffolding surrounding us, enabling God to work on us through thirteen topics as he started to rebuild our marriage from foundation up' M & P
'We had a secure and happy marriage, yet it was dramatically improved by the course. "Married For Life" taught us how to share more deeply with each other our thoughts, emotions and spiritual experiences. We now understand and love each other (and show it!) so much more than when we married twenty years ago' M & L
'We'd just got back together after four years of separation when we first went on the course. Each week as we tackled specific issues together, things changed dramatically for the better. God has touched every aspect of our lives through this course, bringing a new depth in our relationship and stronger faith in Him' K & B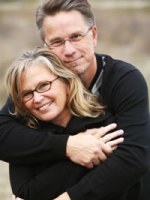 So you have a strong marriage….
Great! Discover why it's good and how you can help it grow even stronger.
Could things be better?
It's not too late for you to have the kind of marriage you always dreamed of.
Is your marriage in trouble?
God can heal your marriage and turn impossible situations around!
For more information please complete the 'Contact Us' form (see 'Contact Us' on the left hand side menu), ring 07930 958 097 / 0208 857 7406 (Mon - Thu, 10am to 2pm) or email This email address is being protected from spambots. You need JavaScript enabled to view it.
You can also view more information on www.2equal1.com
Please register if you are interested in participating in the next upcoming course (see 'Register' on the left hand side menu) and we will send you full details in due time.