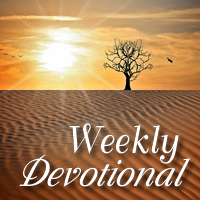 1 John 4: 9-10 (NIV)

This is how God showed his love among us: He sent his one and only Son into the world that we might live through him. This is love: not that we loved God, but that he loved us and sent his Son as an atoning sacrifice for our sins. 

We need to remind ourselves regularly that God's love for us exceeds the love man can offer us.  God loved us so much that He sent His son Jesus Christ to die on the cross for us. Jesus was sent to bridge the gap between us and God.