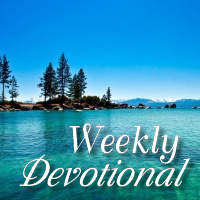 Proverbs 14: 1 (NKJV)
"The wise woman builds her house,
But the foolish pulls it down with her hands."
A wise woman builds her home, a foolish one tears it down. We as women are called to, and empowered to build up lives. We are graced to build up our marriages, families, homes, churches, organisations, communities and nation. God has put in us the ability to build.  We are to enhance, to make better, to make beautiful, to make happen.  We are not to destroy, tear down what we should be building up with our own hands.
What we say and do will determine whether we are wise and building, or foolish and tearing down. My dear sister, build up with your words, with your actions, with your attitudes, with your talents, abilities and spiritual giftings, with your strengths, with your time, with your creativity, with your personality, with your intellect, with your money and with your daily choices. Let's not be foolish and destroy with these things that are meant to be used to build up.