Praying For Our Children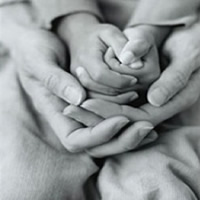 As godly mothers we have a wonderful - sometimes overwhelming - responsibility, to continually bring our children before the throne of God. This is to show that we are fully dependent on Him to accomplish His will in their lives, and not in our own ability.
But there is one thing we are not called to do... It is to beg God to answer our prayers! You see, begging is for beggars... and we are not beggars, we are children of God. As children, we can simply go to our Heavenly Father and pray with the confidence that He hears us and will answer us.
I believe the most important and the most powerful prayer is the prayer of thanksgiving, or praise. Why? Because when you can thank God in each and every situation of your life (good or bad), it shows Him that you trust Him completely. You can see beyond your situation, you can look to God for who He is and not what He gives.
That is why it is good to start praying for our children by thanking God for their lives. Whatever the situation, whatever has happened or not happened with your child, God is in control and there is always something to thank Him for. The Bible says that all things work together for good Do we believe it? Then let's rejoice and thank God for it!
Then as Christians, we should come boldly to the throne of God, from a position of victory and not defeat. That's why we cannot beg God - as if He was up there dropping little crumbs at us if we cried loud enough... No, the one who is defeated is the enemy of our soul, not us. We are in Christ and if He is victorious, then we are victorious. We are more than conquerors!
We also do not need to shout to be heard. Our God is not deaf! (something we sometimes have to remind ourselves in our pentecostal circles). If we want to shout, then it should be with a voice of triumph. We can shout at the devil, we can command him to let go of our children. However, true authority over the enemy doesn't mean shouting. If you are using your authority from a position of victory in Christ, evil spirits will obey even if you just speak softly - but firmly - to them.
The Bible gives us loads of promises concerning our children as believers in the New Covenant. So instead of begging, crying and screaming to God, let us believe these promises and confess them in faith. Our faith in our heavenly Father will grow as we trust Him for the good things He has in store for our children. But as we wait for all our prayers to be answered, we will continue to praise God for He is always faithful, in the mountain and also in the valley!
Here are a few scriptures to remind ourselves of and confess about our children:
My child …
• "is blessed" (Deuteronomy 28:4 & Psalm 147:13)
• "is God's gift, a heritage and a reward from the Lord" (Psalm 127:3)
• "is a good and perfect gift" (James 1:17)
• "has been fearfully and wonderfully made by God" (Psalm 139:14)
• "is not a mistake, God knows all about him/her" (Psalm 139: 15-16)
• "is holy, set apart for God" (1 Corinthians 7:14)
• "shall be taught by the Lord and great shall be his/her peace" (Isaiah 54:13)
• "is an arrow in the hands of the Lord" (Psalm 127:4)
• "shall prophesy" (Joel 2:28)
• "will be saved" (Acts 16:31)
• "will serve the Lord" (Joshua 24:15)
• "shall be increased by God, more and more" (Psalm 115:14)
• "The Spirit of the Lord and His blessing will be poured upon him/her" (Isaiah 44:3)