Devotional 2022 - Week 23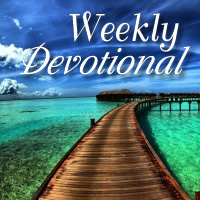 Matthew 1: 18 - 20
18 Now the birth of Jesus Christ was as follows: After His mother Mary was betrothed to Joseph, before they came together, she was found with child of the Holy Spirit. 19 Then Joseph her husband, being a just man, and not wanting to make her a public example, was minded to put her away secretly. 20 But while he thought about these things, behold, an angel of the Lord appeared to him in a dream, saying, "Joseph, son of David, do not be afraid to take to you Mary your wife, for that which is conceived in her is of the Holy Spirit.
How powerful our God is that Mary could conceive without knowing a man. Our God is simply AWESOME. There is nothing that he cannot do. He is not subject or bound to natural laws.  God placed a baby in the womb of Mary by the Holy Spirit. WOW!!! God is great indeed!
I want to assure you that the God that did this is your God, your Heavenly Father. He can create that which has never been created before. He can do what has never been done before. He can heal terminal sickness and hereditary sicknesses that has no history of being healed before.
Yes, everything around you might be screaming it is not possible. It has never happened before. It can never happen. That is not true. Jesus said with God all things are possible. Let's choose to believe Jesus today. It is possible for you. It is possible for me.
Will you only believe like Mary did? She said in Luke 1: 38 - Then Mary said, "Behold the maidservant of the Lord! Let it be to me according to your word." And the angel departed from her.
Her testimony is that the impossible happened in her life. So shall it be for you and I in Jesus name as we believe and confess.