Devotional 2018 - Week 33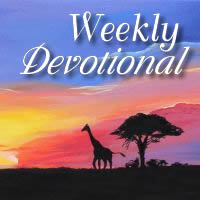 Proverbs 11: 14 – NKJV
"Where there is no counsel, the people fall;
But in the multitude of counsellors there is safety."
Proverbs 24: 6
"For by wise counsel you will wage your own war, And in a multitude of counsellors there is safety."
For believers in Christ, we are privileged to have the person of the Holy Spirit has our ultimate counsellor. This is an awesome gift we have that sets us apart from those who have not surrendered their lives to Jesus as Lord and Saviour.
It is also important that we seek counsel from godly people in our decision making. Daily, we are faced with decisions to make, some very important and life changing. It is wise based on God's Word that we seek counsel from those godly counsellors that God leads us to and pray before making final decisions.
It takes humility to seek the counsel of others. When we seek counsel, we are recognising that we don't have all the answers and that we can make mistakes.
What will stop us from seeking the godly counsel of others?
Pride will stop us.
A false sense of our own importance will stop us.
When we have made up our minds about what we want to do, and don't want anyone else to tell us or counsel us otherwise. This will stop us.
When we know that what we want to do is wrong or sinful, but our flesh is bent on doing it regardless. This will also stop us
Having received wrong counsel in the past.
Not trusting others will stop us
Fear will stop us.
My dear sister, please don't let any of these things or a bad previous experience stop you from seeking and obtaining counsel. Be willing to be vulnerable. We can all gain from others because in God's wisdom He has chosen to use others to speak into our lives and give us sound counsel.
So prayerfully seek counsel and after you have received counsel, pray about that counsel with an open mind and with due reference to what God says in His Word.
You just might save yourself some trouble!
Shalom to you.