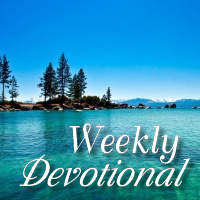 Psalm 34: 17-18 (NIV)

The righteous cry out, and the Lord hears them; he delivers them from all their troubles.  The Lord is close to the brokenhearted and saves those who are crushed in spirit."
In the midst of our troubles and our pain, when we call out to God he hears us. He sees our tears and our sorrow. He knows and cares about our suffering. God is able to see us through our turmoil.  God works in his time which may not always line up with our time.