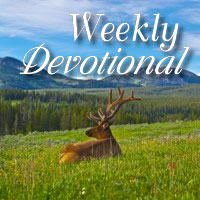 Psalm 62: 5 to 8 (NIV)

Yes, my soul, find rest in God; my hope comes from him.  Truly he is my rock and my salvation; he is my fortress, I will not be shaken. My salvation and my honour depend on God; he is my mighty rock, my refuge. Trust in him at all times, you people; pour out your hearts to him, for God is our refuge.

When we feel weary and hopeless we can rest in God. He is always there for us, when others cannot or will not be.  God is ever faithful and waits for us to come to Him. God should be our first port of call yet often we seek counsel elsewhere from our spouse and family members to friends and acquaintances. Whilst it is not wrong to share with others, only God can bring true comfort, only God has the ability to bring true healing for hurt and pain that go back decades.