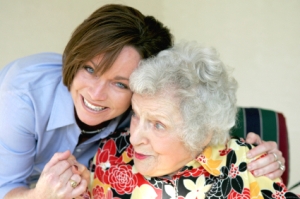 WHY?
At word of life we believe in reaching out to make a difference in the lives of the people who live in our community.
HOW?
Our Elderly Outreach Team goes into some of the residential homes in our area, where we talk with the residents and invite them to join with us in hymn singing (many of them know these by heart) and share something of our belief in the gospel of Jesus Christ. We do this in many different ways, using singing, dance, and a short talk, and by telling them how Jesus has worked in our lives.
WHO?
Many of these people have little or no contact with the wider community and only see the different staff members that work with them each day and who do an excellent job. Their families are often living a distance away and are not able to visit regularly.
WHAT HAPPENS?
We are warmly welcomed and the residents seem to enjoy our visit as much as we enjoy being with them. For some, the knowledge that they are nearing the end of their lives brings fear, and to hear that they can have a relationship with Jesus Christ gives them peace and a measure of joy...
OUR VISION:
Our vision is for growth and enlargement in this Ministry, so that we may be able to give a hope and a future in Jesus to many more people who are loved by Him but who are often either forgotten or overlooked by us in the rush of 21st Century living.
For more information please complete the 'Contact Us' form (see 'Contact Us' on the left hand side menu) or email This email address is being protected from spambots. You need JavaScript enabled to view it.