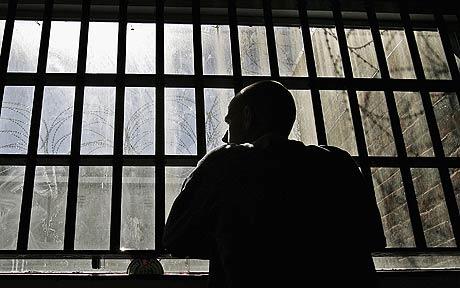 It is a real privilege to be part of the Prison Fellowship of England and Wales – an organisation of volunteers who have a heart to bring the love of God to people in prison as well as to their families on the outside.
Volunteers have the desire to care for men, women and children affected by crime, to see the lives of ex-offenders transformed and to see them fulfilling God's destiny for their lives.
Prison Fellowship is a prayer based organisation formed of volunteers who meet regularly to pray into the lives of those in prisons. The volunteers pray for those in authority over prisons, prison governors, chaplains and locally for the men in Belmarsh prison to which we are attached.
Volunteers also participate in the Sunday devotions at Belmarsh prison showing the love of Christ, praying and giving words of encouragement. They also donate Christian literature books for the inmates.
There is no doubt that many men in Belmarsh prison are repentant and truly find God. But, on release from prison, key factors that bring about reoffending are lack of work, accommodation, family support and poor links to local churches.
Volunteers are committed to the Belmarsh Resettlement Scheme which is aimed at seeing ex-prisoners mentored and maturing in their faith.
A project of Prison Fellowship, called Angel Tree, has been launched in the local group to which we are attached. This program offers the men in the newly opened wing of Belmarsh Prison the opportunity to apply for a Christmas gift to be sent to their children on their behalf.
Testimonies of what God is doing in the lives of prisoners and ex-offenders are rewarding and gives motivation to the volunteers.
For more information please complete the 'Contact Us' form (see 'Contact Us' on the left hand side menu) or email This email address is being protected from spambots. You need JavaScript enabled to view it.